I'm Barbara, nice to meet you!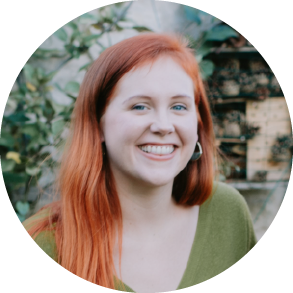 I'm a graphic designer based in the Paris region.
American, I'm from South Carolina in the south-east of the U.S. I'm a native English-speaker and speak French fluently.

I was always fascinated by any form of art. As a child and teenager, I played the violin but I quickly realized that my artistic talents were more in the domain visual. In high school, I took my first art class and the rest is history, as they say. I was especially fascinated by graphic designer and its ability to make complex information readable and attractive.
I studied Media Arts at university in the United States and I had a first professional experience as a communication officer for a private school in Neuilly-sur-Seine. Now I offer my graphic design services as a freelance graphic designer.

Get in touch with me for a quote or
if you want to discuss your project: 
Je suis graphiste basée dans la région parisienne. 
Américaine, je viens de la Caroline du Sud dans le sud-est des États-Unis. Je parle l'anglais et le français couramment.
J'étais toujours fascinée par toute forme d'art. Jeune fille, j'étais violoniste mais je me suis vite rendue compte que mes talents artistiques relevaient plutôt du domaine visuel. Au lycée, j'ai pris mes premiers cours d'arts plastiques. J'étais séduite par le graphisme et surtout par sa capacité à rendre les informations complexes lisibles et attirantes.
J'ai étudié les Arts des médias (Media Arts) à l'université aux Etat-Unis et j'ai eu une première expérience professionnelle en tant que chargée de communication dans une école privée à Neuilly-sur-Seine. A présent, je propose mes services de graphisme en tant que freelance.

N'hésitez pas à me contacter pour un devis ou
pour discuter de votre projet :